Drones: les nouveaux dangers

copter

Membre suractif





Date d'inscription

: 01/11/2009


Messages

: 1579


vanhoute

Admin





Date d'inscription

: 25/10/2009


Messages

: 2245


_________________________________________________
Administrateur et Webmaster smuh.fr

copter

Membre suractif





Date d'inscription

: 01/11/2009


Messages

: 1579


GDN21

Membre très actif





Localisation

: DIJON-LONGVIC


Date d'inscription

: 04/11/2015


Messages

: 293

Bonjour les aubes ! Bon en même temps ce n'est pas un scoop.
Moralité vive le bi-moteur

Capitaine flamme

Membre suractif





Date d'inscription

: 07/11/2009


Messages

: 1161

Moralité vive le bi-moteur a écrit:
Et s il passe a travers le rotor ,vive les bi-rotors !

......

copter

Membre suractif





Date d'inscription

: 01/11/2009


Messages

: 1579

Géoportail : le site pour savoir où faire voler son drone
Pour pouvoir faire voler un drone de loisirs en toute sécurité en France, des règles de bon usage ont été édictées il y a déjà deux ans. Et si l'on sait que ces machines sont interdites au-dessus de sites sensibles et des agglomérations, on ne connaît pas forcément en revanche les zones où les drones sont autorisés de vol.
Pour y voir plus clair, il y a maintenant une adresse sur internet :
www.geoportail.gouv.fr.
Un site qui offre depuis le 20 décembre une carte interactive. Le fruit d'un an de travail pour la direction générale de l'aviation civile (DGAC) et ses partenaires.
Son utilisation est simple. Vous entrez votre localisation comme par exemple Lyon, puis une carte s'affiche avec un code couleur qui va du rouge vif où les vols sont strictement interdits au jaune clair où les vols sont autorisés jusqu'à 100 m d'altitude. Pour les zones sans code couleur, votre drone est autorisé à voler jusqu'à 150 m de haut. Un outil indispensable pour pratiquer sa passion en toute légalité.
Source avec vidéo:
http://www.aeronewstv.com/fr/lifestyle/vie-pratique-aeronautique/3694-geoportail-le-site-pour-savoir-ou-faire-voler-son-drone.html

copter

Membre suractif





Date d'inscription

: 01/11/2009


Messages

: 1579

Drone interferes with chopper bringing patient to Le Bonheur
Hospital pilots sent a warning to drone pilots following a near-collision with a helicopter and a delay in getting a child to medical care.
Hospital Wing is the hospital of the sky. It helps transport patients to the hospital when time is critical. However, a drone interfered with Hospital Wing's mission a few weeks ago and forced a helicopter to abandon its landing and re-route.
"When we had to divert from Le Bonheur down to the hangar here in Memphis, that took at least an extra 20 minutes to get that patient back to the level of care that they needed to get to," Hospital Wing Director of Safety Erik Bratton said.
Hospital Wing choppers fly low, normally below 800 feet to avoid interrupting FedEx and other airlines in the area. That air restriction put them in a drone danger zone.
"We've only got a 100-foot buffer of space in between us and possible drone operations in this area," Bratton explained.
Hospital Wing has five locations in the Mid-South: Memphis, Brownsville, Selmer, Jonesboro, and Oxford. If you plan to fly a drone within five miles of any helipad, you should notify the owners beforehand.
"I don't think it's anything malicious. I think that most of the time people don't understand that when people buy a piece of equipment there are rules and regulations that need to be followed," Bratton said. "They need to download the 'before you fly' app, they need look at their manufactures website and recommendations, they can look at the FAA website."
Bottom line? When you purchase a drone, you become a pilot and must obey the rules of the sky.
Copyright 2017 WMC Action News 5. All rights reserved.
Source :
http://www.wmcactionnews5.com/story/35828402/drone-interferes-with-chopper-landing-with-patient-at-le-bonheur-childrens-hospital

copter

Membre suractif





Date d'inscription

: 01/11/2009


Messages

: 1579

Pilots association calls for urgent action on drones
The European Cockpit Association is calling for urgent action following the publication of a UK study into the effects of a mid-air collision between small remotely piloted aircraft systems and manned aircraft.
The European Cockpit Association (ECA), the representative body of European pilot associations, is calling for urgent action following the publication of the results of drone collisions tests with aircraft and helicopters.
The tests were performed as part of a study commissioned by the UK Department for Transport, the Military Aviation Authority and the British Airline Pilots' Association to investgate the effects of a mid-air collision between small remotely piloted aircraft systems and manned aircraft.
The study — conducted by QinetiQ and Natural Impacts, using laboratory collision testing and computer modelling — comes in response to a steady increase in the number of Airprox incidents involving drones. There were six such events in 2014, rising to 29 in 2015, 70 in 2016 and 34 through the end of May 2017.
The authors note that the perceived threats posed by drones to aviation safety have been the subject of significant speculation but with minimal evidence-based substantiation. They describe their work as one of only a very small number of studies that directly addresses the topic of drone collisions.
The study aimed to find the lowest speed at collision where critical damage could occur to aircraft components. Critical damage was defined in this study to mean major structural damage of the aircraft component or penetration of drone through the windscreen into the cockpit. The study indicated that:
• Non-birdstrike certified helicopter windscreens have very limited resilience to the impact of a drone, at well below normal cruise speeds.
• The non-birdstrike certified helicopter windscreen results can also be applied to general aviation aeroplanes which also do not have a birdstrike certification requirement.
• Although the birdstrike certified windscreens tested had greater resistance than non-birdstrike certified, they could still be critically damaged at normal cruise speeds.
• Helicopter tail rotors are also very vulnerable to the impact of a drone, with modelling showing blade failures from impacts with the smaller drone components tested.
• Airliner windscreens are much more resistant, however, the study showed that there is a risk of critical windscreen damage under certain impact conditions.
• Drone components used can cause significantly more damage than birds of equivalent masses at speeds lower than required to meet birdstrike certification standards.
For the ECA, the results constitute a robust proof that drone impacts on aircraft windscreens and helicopter rotors can be catastrophic, even at relatively modest speeds with small drones.
The association is calling on national and European authorities to review the findings of the report as a matter of urgency and act to control the threat.
Source:
http://www.aircosmosinternational.com/pilots-association-calls-for-urgent-action-on-drones-98167

copter

Membre suractif





Date d'inscription

: 01/11/2009


Messages

: 1579

Voilà ce qui peut arriver. Cela s'est produit il y a quelques jours avec un hélicoptère militaire de l'armée Américaine :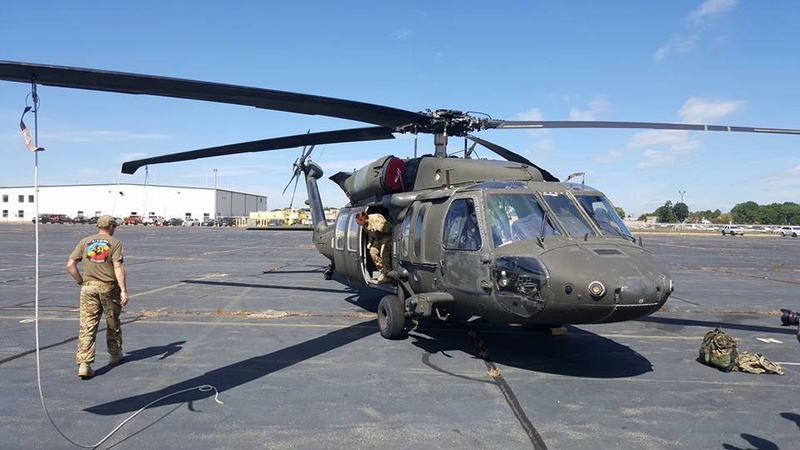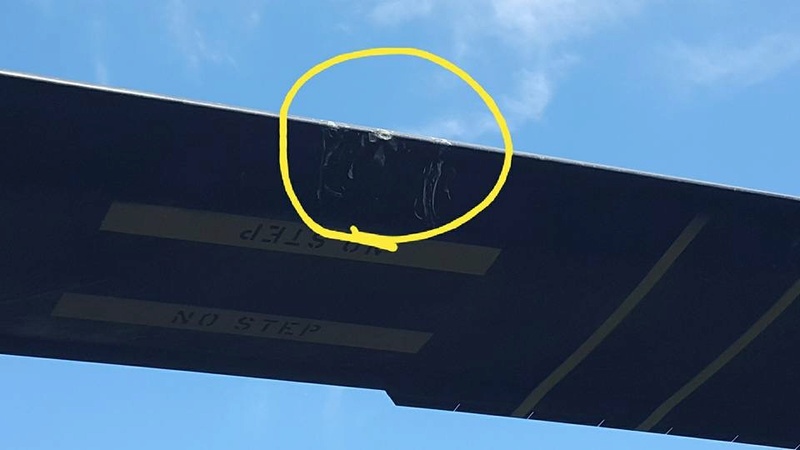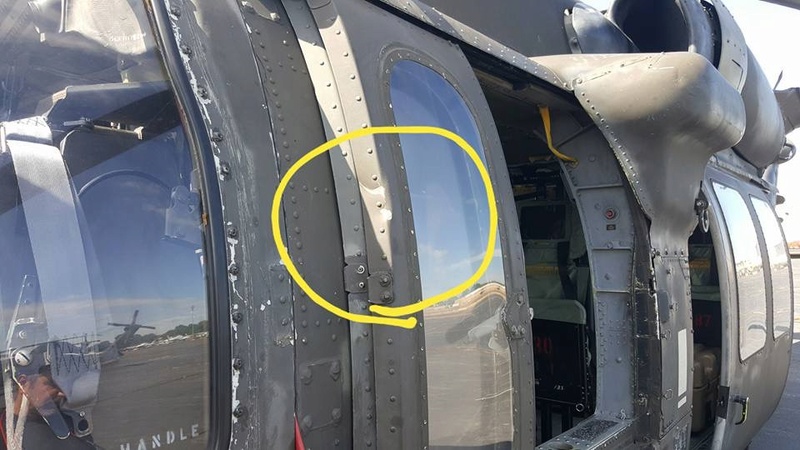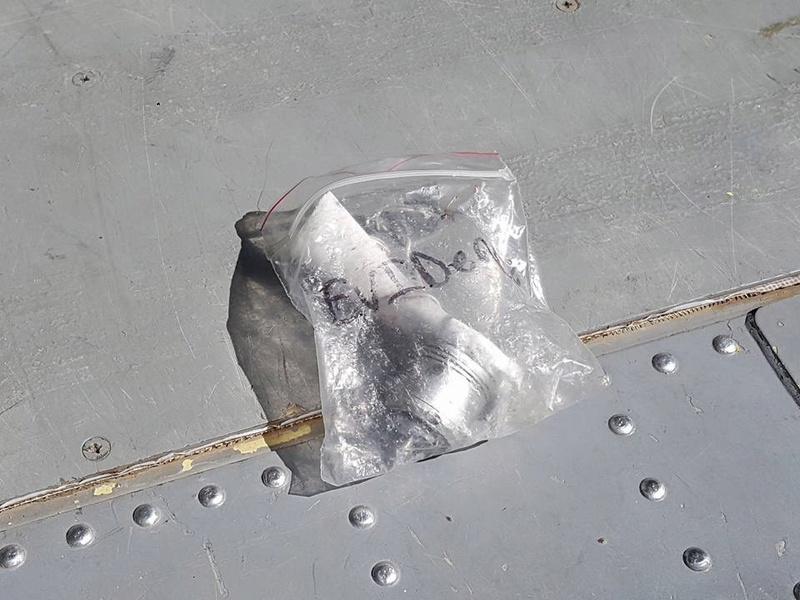 MIDLAND BEACH, Staten Island (WABC) -- An Army Black Hawk helicopter was struck by a drone at approximately 500 feet over a residential neighborhood on Staten Island.
The helicopter, based out of Fort Bragg, N.C., was in New York City for the United Nations patrol.
A piece of the drone bounced off the rotor and became lodged in the aircraft.
The pilot, who was not injured, was able to land the helicopter at Linden Airport in New Jersey.
The military is investigating the incident.
Article :
http://abc7ny.com/drone-hits-military-chopper-over-staten-island-/2443487/

copter

Membre suractif





Date d'inscription

: 01/11/2009


Messages

: 1579

Première collision entre un drone et un avion commercial
Un turbopropulseur de la compagnie aérienne Skyjet a été heurté par un drone pendant son approche sur l'aéroport de Québec.
Ce qui devait arriver un jour est arrivé. Il s'agit de la première collision entre un drone et un avion commercial. Un appareil de la compagnie aérienne canadienne Skyjet a été heurté par un drone lors de sa phase d'approche sur l'aéroport de Jean-Lesage de Québec. Spécialisée dans les vols affrétés avec équipages, Skyjet exploite des King Air 100/200 et Beechcraft 1900D. L'avion a été heurté alors qu'il se trouvait à une altitude de 450 m et à environ 3 km de la piste d'atterrissage. A son bord se trouvaient six passagers et deux membres d'équipage. L'appareil n'a heureusement subi que des dommages mineurs.
Pour autant, "cela aurait pu avoir des conséquences catastrophiques si un drone heurtait une fenêtre du cockpit ou percutait un des turbopropulseurs pendant cette phase cruciale", a souligné le ministre fédéral des Transports, Marc Garneau. Jusqu'à présent, les incidents relevés soulignaient la proximité de drones avec des avions de ligne en phase d'approche, contraignant certains équipages à effectuer des manoeuvres d'évitement par sécurité. Cette première collision officiellement annoncée souligne l'urgence de mettre en place des réglementations restrictives.
Le Canada a bien une réglementation sur l'exploitation des drones, interdisant des vols au delà de 90 m d'altitude et à moins de 5,5 km d'un aéroport. Avec des peines pour les infractions sous la forme d'amende de 13 500 euros et/ou d'une peine de prison. Cela n'a pas empêché les incidents de se multiplier puisque Marc Garneau a indiqué que 1 596 incidents liés à des drones ont été signalés à son ministère depuis le début de cette seule année dont 131 ont été jugés "préoccupants du point de vue de la sécurité aérienne".
La réglementation canadienne est en cours de refonte. Celle qui doit être adoptée en 2018 imposera également un âge minimum pour les opérateurs de drones en fonction de la taille du drone ainsi qu'un test. Enfin, les propriétaires de drones seront tenus de faire figurer leur nom et adresse sur le drone. Peut être pas suffisant au regard de la collision intervenue à proximité de l'aéroport de Québec.
Source:
http://www.air-cosmos.com/premiere-collision-entre-un-drone-et-un-avion-commercial-101707?utm_source=Sociallymap&utm_medium=Sociallymap&utm_campaign=Sociallymap

copter

Membre suractif





Date d'inscription

: 01/11/2009


Messages

: 1579

Drone temporarily halts Life Flight rescue in Bear Claw Poppy Reserve
WASHINGTON COUNTY — A mountain biker on a trail near St. George was flown to the hospital after severely fracturing his leg in a bike crash Saturday. A drone being flown in the area temporarily prevented the responding medical helicopter's arrival.
Shortly before 2 p.m., emergency personnel were dispatched on report of a man who crashed while mountain biking in the Bear Claw Poppy Reserve on the Green Valley Loop Trail.
The rider, a 22-year-old man, was riding with another man who called 911 immediately after the crash and guided responders to the location, St. George Fire Battalion Chief Robert Hooper said.
The rider was located off of the bike trails in an area that was inaccessible to the responding fire truck, so firefighters and EMTs made their way to the injured man on foot. The rider was found to have fractured his leg.
"We couldn't even get our UTV anywhere close to where the men were located, and it even took a while on the phone with the other rider to actually identify where they were even located," Hooper said.
Responders on scene, including Gold Cross paramedics, determined the rider's inability to move coupled with the amount of hiking required to get him out necessitated a call to Intermountain Life Flight. A helicopter was launched and headed their way to assist.
"Due to the nature of the man's injuries and the fact that the GPS coordinates fell within a range where assistance could be requested, we called on Life Flight to come out and help with the transport," Hooper said.
Meanwhile, responders became aware that a BMX rider in the area was flying a drone and called off Life Flight temporarily until they could speak to the man, explaining that the drone was preventing the helicopter from flying into the area or landing.
Once they were able to reach the drone operator and explain the situation, he immediately landed the drone to make way for Life Flight in the staging area.
"It was obvious he wasn't trying to film the incident or was being negligent in any way," Hooper said of the drone operator, "because he wasn't even aware the rescue was going on, but once we talked to him, he landed and secured the drone so that Life Flight could continue."
The injured rider was then loaded onto the helicopter and transported to Dixie Regional Medical Center for evaluation and treatment.
Located approximately 6 miles west of St. George, the Green Valley Loop is several miles long and begins at Canyon View Drive in Green Valley and ends at Navajo Drive in the Bloomington area of St. George; it is part of the Bear Claw Poppy Reserve.
Source:
http://www.stgeorgeutah.com/news/archive/2017/10/22/cgb-drone-temporarily-halts-life-flight-rescue-in-bear-claw-poppy-reserve/#.We8LcfG-iEf

copter

Membre suractif





Date d'inscription

: 01/11/2009


Messages

: 1579


vanhoute

Admin





Date d'inscription

: 25/10/2009


Messages

: 2245


_________________________________________________
Administrateur et Webmaster smuh.fr